The Future Foundation School, is founded on the principles and guided by the light of Sri Aurobindo and The Mother. The aim therefore is to organise an environment and an atmosphere affording inspiration and facilities for the exercise and development of the essential aspects of personality: the physical, the vital, the mental, the psychic and the spiritual.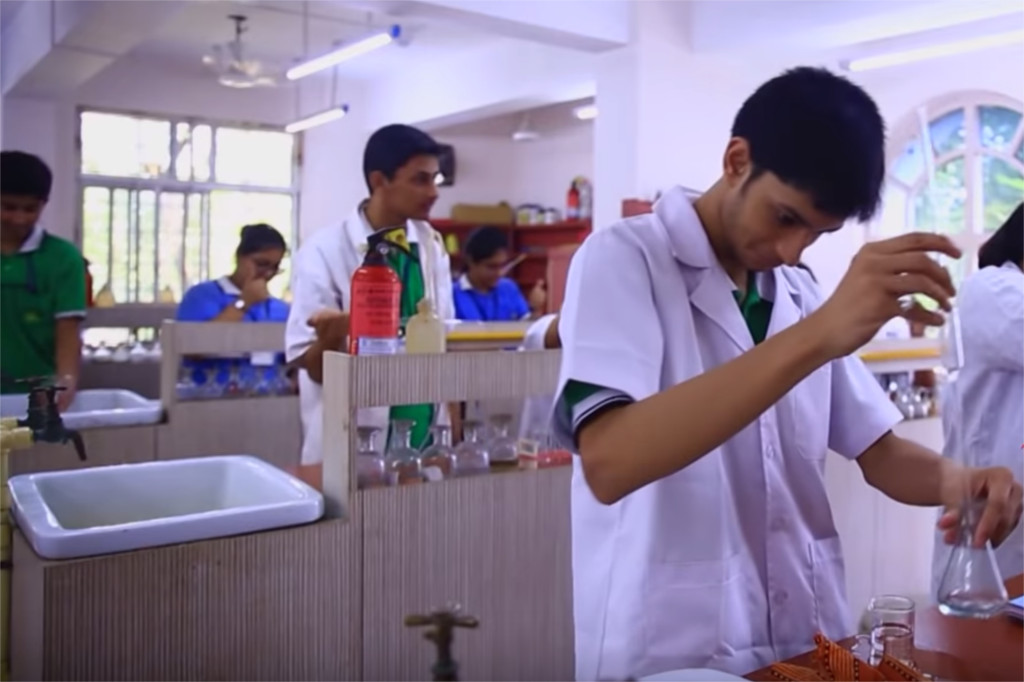 Students are prepared for the Indian Certificate of Secondary Education (ICSE - Year 10) and the Indian School Certificate (ISC - Year 12) examinations conducted by the Council for the Indian School Certificate Examinations (CISCE).
The Curriculum at lower levels is flexible and based on development of skills and is aimed at arousing an interest in the child, 'a liking for work and a will to progress'.
At higher levels ICSE and ISC curriculum is followed. Humanities, Commerce and Science Streams are offered at ISC level.
Senior students are provided with Structured Career Counselling that helps children understand their talents and channelise them better. Various sessions on career counselling are held by nationally and internationally reputed career counselling organisations.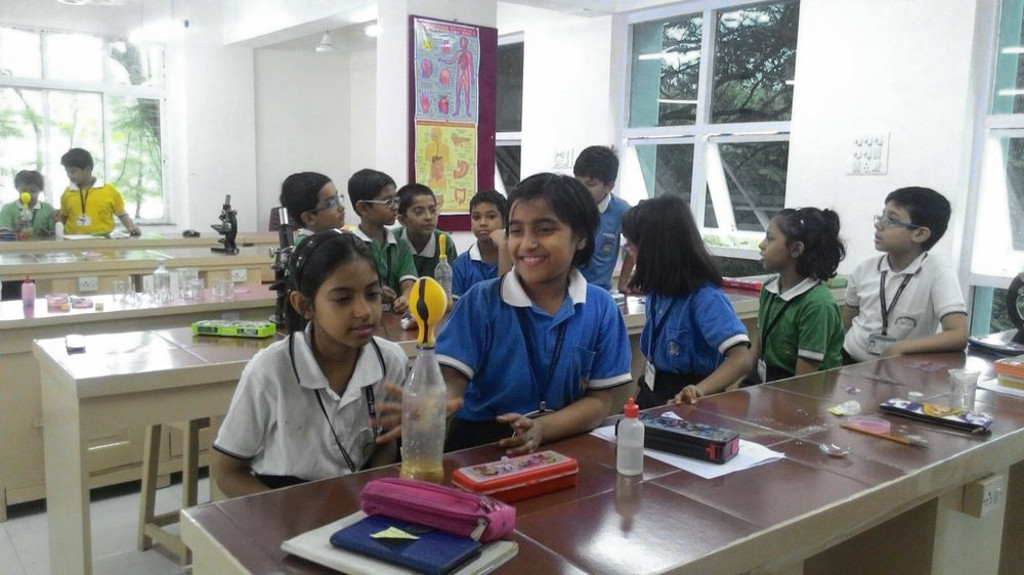 The Future Foundation School strives to 'awaken in the child the taste for true study and the habit of making a persistent effort to know...'
The methodology is bound by no convention and is based on themes, projects and seminars; role-plays and debates, field trips and workshops.
Attention, concentration, observation and recording forms the basis of learning by which the mind is enriched and stress is more on understanding the 'how and why', than on memory.
The aim is to arouse in the child an interest in what you want to teach him, a liking for work, a will to progress. To love to learn is the most precious gift that one can give to a child: to love to learn always and everywhere, so that all circumstances, all happenings in life may be constantly renewed opportunities for learning more and always more.
Display of children's work done in school is done through 'Learning Pageant' - a display of learning. Skills and concepts being developed are displayed through models and charts. role plays, music and action songs.
Children interact with visitors, work on puzzles, perform experiments, work on various educational tools to display the learning they have acquired.
Education is not only to make a child ready for higher studies but also to make him independent and able to take care of his personal needs. This is achieved by teaching them 'Life Skills'.
The School's role in the life of a student is to help him to know himself and the world.
TFFS has tied up with Lycée Français de Pondichéry, the oldest French school in Asia, offering a comprehensive education till the final year of Secondary school with general, technical and professional options.
TFFS is the first school in the city where students have the opportunity to learn French and other courses like Mathematics, Art and Physical Education with French as a medium of instruction.
While staying grounded in a homegrown Indian Ethos, the child gets an international perspective.
Students appear for an Entrance exam to the Section of Excellence in Science, a unique opportunity for English-speaking students to acquire an intensive education in Maths and Science from Class 9 to Class 12 and secure the French Baccalaureate in Science.