The Mother's first meeting with Sri Aurobindo
3:30 PM, 29th March, 1914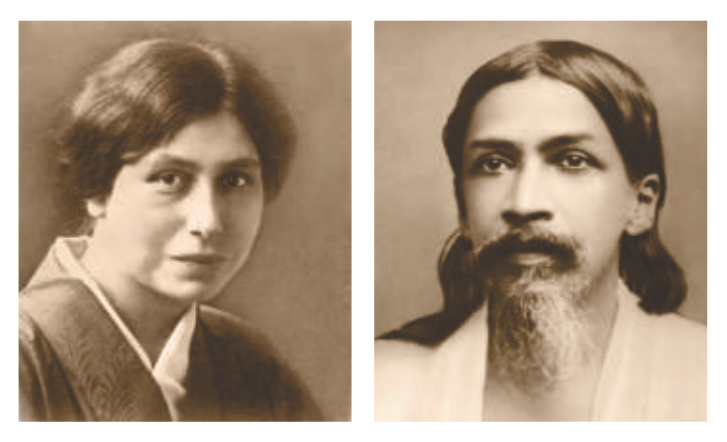 Her heart unveiled and his to find her turned;
Attracted as in heaven star by star,
They wondered at each other and rejoiced
And wove affinity in a silent gaze.
A moment passed that was eternity's ray,
An hour began, the matrix of new Time.
'Savitri', Book 5, Canto 2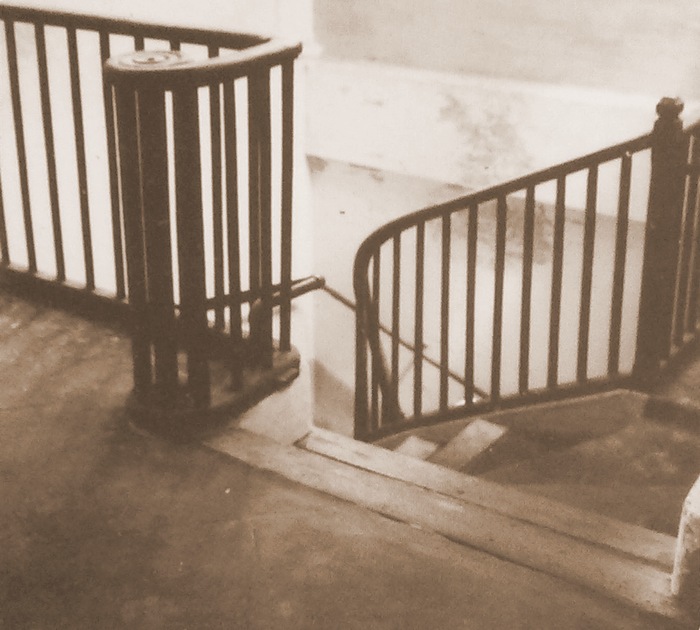 "I came here..... I had an appointment for the afternoon. He was living in the house that's now part of the second dormitory, the old Guest House. I climbed up the stairway and he was standing there, waiting for me at the top of the stairs….EXACTLY my vision! Dressed the same way, in the same position, in profile, his head held high. He turned his head towards me…and I saw in his eyes that it was He. The two things clicked (gesture of instantaneous shock), the inner experience immediately became one with the outer experience and there was fusion - the decisive shock."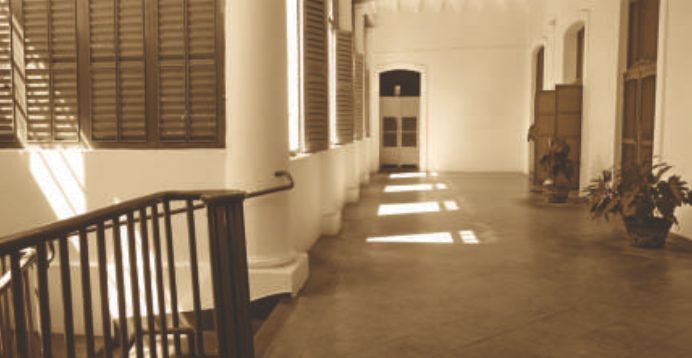 "As soon as I saw Sri Aurobindo I recognized in him the well-known being whom I used to call Krishna... And this is enough to explain why I am fully convinced that my place and my work are near him, in India"
The Mother (CWM, Vol. XIII, pp.38-39)
"The Mother's sadhana started when she was very young. When she was twelve or thirteen, every evening many teachers came to her and taught her various spiritual disciplines. Among them was a dark Asiatic figure. When we first met, she immediately recognised me as the dark Asiatic figure whom she used to see a long time ago. That she should come here and work with me for a common goal was, as it were, a divine dispensation.
Sri Aurobindo (Letter of August 17, 1941 to Arabinda Basu)
He whom we saw yesterday is on earth..
On 30th March, 1914 - the day after The Mother first met Sri Aurobindo - She wrote in Her diary:
..."It matters little that there are thousands of beings plunged in the densest ignorance, He whom we saw yesterday is on earth; his presence is enough to prove that a day will come when darkness shall be transformed into light, and Thy reign shall be indeed established upon earth."...
It was here The Mother first met Sri Aurobindo on 29th March, 1914 at 3:30 p.m.
"She came here every evening to meet Sri Aurobindo till her departure from Pondicherry to France on 22nd February 1915."
- Nolini Kanta Gupta
"During this year, 1914-15, the Mother used to come to Sri Aurobindo's House everyday between 4:00 and 4:30 p.m."
- A. B. Purani (Life of Sri Aurobindo, p.157)